Recipes & Crafts
What's up Doc?
Here is my favorite carrot cake recipe. It's very easy to make. Enjoy!
Carrot Cake


Cake Ingredients:
1-9 oz package frozen sliced carrots*
2 cups sugar
1½ cups vegetable oil
4 eggs, beaten
2½ cups all-purpose flour
2 teaspoons baking soda
2 teaspoons cinnamon
1 teaspoon salt
¾ cup chopped pecans or walnuts, divided
Frosting Ingredients:
½ cup butter or margarine, softened
8 ounces cream cheese, softened
1 teaspoon vanilla extract
3½ cups confectioners sugar
Preheat oven to 350ºF. Grease and flour a 9x13 inch baking pan. Cook carrots according to package directions until tender. Drain and mash in a large bowl. Add sugar, oil and eggs; beat well.
Mix flour, baking soda, cinnamon and salt. Beat into carrot mixture. Stir in ½ cup nuts. Pour batter into pan. Bake for 40 minutes or until a toothpick inserted in center comes out clean.
Cool cake in pan on a wire rack. To prepare frosting, beat butter, cream cheese and vanilla in a bowl until creamy. Add enough confectioners sugar to make frosting a "spreadable" consistency.
Spread frosting evenly over the cake. Sprinkle with remaining nuts. Cut into squares. Serves 16.
*NOTE: Fresh carrots may be used instead of frozen. I've found that using young carrots makes for a sweeter, moister cake. Cook the carrots until they are very tender, and can be easily mashed with a fork.
Yo Ho Ho…
Jack Sparrow: [Wakes up and sees Elizabeth burning the rum] No! Not good! Stop! Not good! What are you doing? You burned all the food, the shade... the rum!
Elizabeth: Yes, the rum is gone.
Jack Sparrow: Why is the rum gone?
Elizabeth: One: because it is a vile drink that turns even the most respectable men into complete scoundrels. Two: that signal is over a thousand feet high. The entire royal navy is out looking for me, do you think there is even the slightest chance they wont see it?
Jack Sparrow: But why is the rum gone?
Jack Sparrow: Elizabeth!
[Turns to Gibbs]
Jack Sparrow: Hide the rum.
Yep! This recipe involves rum. A friend of mine made this rum cake for mine and Tony's birthdays one year and mailed it to us along with this recipe. It is very delicious!
Yo Ho Ho and Six Bottles of Rum Cake
Cake Ingredients:
1 golden butter cake mix
1 small box of vanilla instant pudding
½ cup oil
½ cup water
½ cup dark rum
4 eggs
Sauce Ingredients:
1 cup sugar
1 stick (½ cup) butter or margarine
¼ cup water
Preheat oven to 325ºF. Grease and flour a bundt cake pan. Mix together the first five ingredients; blend well. Add one egg at a time, mixing well.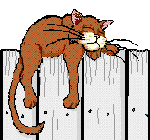 Bake for approximately 30-40 minutes, or until the cake is golden and a toothpick inserted in the center comes out clean.
While the cake cools, prepare the sauce. Let stand for about 5 minutes, then pour over the cake.
EXTRA YUMMY! For added taste, pour a small amount of rum over the cake before topping with the sauce. It's powerful stuff!