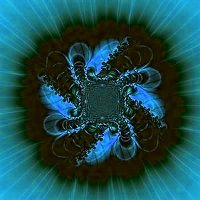 bringing to the attention of our readers those unscrupulous in their vending practices.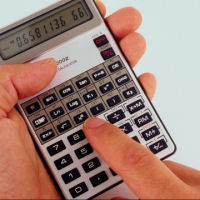 From time to time, we all deal with vendors who have less than good quality of service. It's one thing to deal with a store owner face to face, but in this electronic age of online vending, it makes life rather stressful.

This page will provide listings of those vendors that we have personally dealt with and have had problems. Perhaps by posting them here, it will alert other buyers to beware.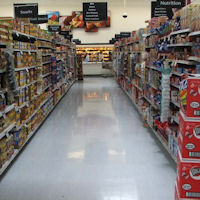 A&P Supermarket

Arriving there after having my car's maintenance performed at the Saturn dealership across the street in Pompton Plains, New Jersey, on June 28, 2009, I spent a good two hours shopping. I love the store; it has an awesome product availability and the produce section is fantastic. It offers a great bakery, seafood shop, butcher shop and deli as well. All fantastic. I live in Manhattan, but like to shop at this particular store whenever I'm there to have my car serviced.

I check out and hand over my ten coupons, totalling perhaps $5.50, to help ease the $300+ stockpile I was purchasing. I was told that the coupons were not taken there.

You see, they were coupons I downloaded from a very reputable source (i.e., the manufacturers' sites themselves), and all bore the watermark of authenticity. The manager came over, and both she and the cashier treated me quite rudely, as if I were a thief trying to take them for a measly five bucks. The manager wanted to void the entire sale. After two hours spent there shopping — AND doing my own bagging myself? I think not! I made them hold everything up to take out the seven items I had coupons for.

When I got home, I looked up A&P's site and they have no issue with online coupons. So, I wrote A&P by email, as well as followed up with a physical letter sent snail-mail through the U.S. Postal Service, with copies of their statement on coupon usage.

As of October 1, 2009, I haven't received so much as a "oh well" from them and have never shopped there since.
The Executive Shoppe

Wanting to find something unique for my husband for our 3rd anniversary, and the traditional gift being leather, I happened upon the idea of a nice leather something that would work well for him when he made his various consultation visits to clients. I found a really nice, zippered leather CD/DVD case, that held also business cards, cell phone/calculator, and even better, I could get it engraved with his initials.

I ordered the item and didn't hear from them for nearly a week, although they had already charged my credit card. When I did, I was told that the color I selected was no longer available, but it was available in two other colors; did I want one of the other colors or did I want a refund?

I should have chosen the refund, considering that they charged my card before they even had a product to ship! However, I really wanted the item, and the chocolate color I decided on looked nice.

It arrived almost two weeks later (and long past our anniversary by this time), and upon opening it, discovered it was not the item they had advertised online. It was not zippered, but had these rather odd straps that have no purpose at all, and no way to securely close up the wallet. It was poorly made and absolutely not worth the almost $80 I paid. I could have found equal and probably better looking stuff in the neighborhood dollar store.

I quickly went to their site, and surprise surprise! The item was no longer appearing on their website. At all. Gone. Amazing.

I wrote to the person who had been in contact with me before on the color, and explained that the item that I was sent was not the item I had selected from their website, and that it was far inferior in design, etc.

As of October 1, 2009, approximately 6 weeks that I sent that email, I am without receiving any sort of response from the company.